Jazzforschung / Jazz Research
Die Publikationsreihe Jazzforschung / Jazz Research versammelt seit 1969 Beiträge aus den österreichischen und internationalen Jazz Studies. Sie ist damit eine der am längsten durchgängig erscheinenden, weltweit rezipierten Reihen des Faches und wird vom Institut für Jazzforschung an der Universität für Musik und darstellende Kunst Graz und der Internationalen Gesellschaft für Jazzforschung unterstützt. Aktuell werden die auf Deutsch wie Englisch erscheinenden Bände von Christa Bruckner-Haring und André Doehring herausgegeben, basierend auf einem blind peer-review-Verfahren.
Since 1969, Jazzforschung / Jazz Research has collected contributions to Austrian and international jazz studies, making it one of the longest-running continuously published series in the discipline worldwide. It is jointly supported by the Institute for Jazz Research at the University of Music and Performing Arts Graz and the International Society for Jazz Research and relies on a blind peer-review process. Currently, the publication – which appears in both German and English – is edited by Christa Bruckner-Haring and André Doehring.
ISSN print 0075-3572
ISSN online 2791-4194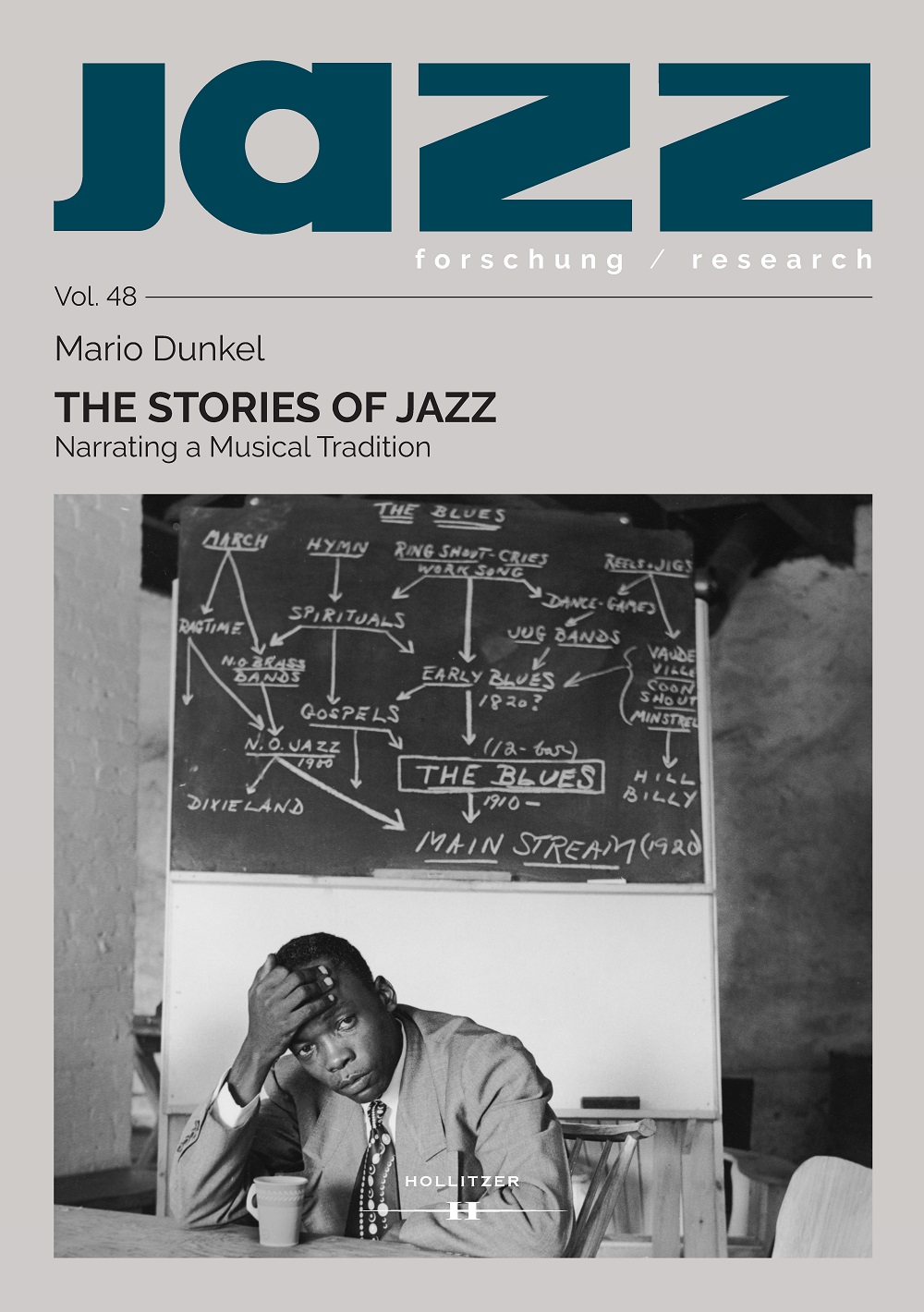 Mario Dunkel
The Stories of Jazz
Narrating a Musical Tradition
Mario Dunkel: The Stories of Jazz. Narrating a Musical Tradition, herausgegeben von / edited by Christa Bruckner-Haring, André Doehring, Wien: Hollitzer Verlag, 2021 (Jazzforschung / Jazz Research 48), 404 S., 17 x 24 cm, English, Softcover

ISBN 978-3-99012-894-7 (pbk) € 70,00
ISBN 978-3-99012-895-4 (pdf) € 69,99